【1】总体结构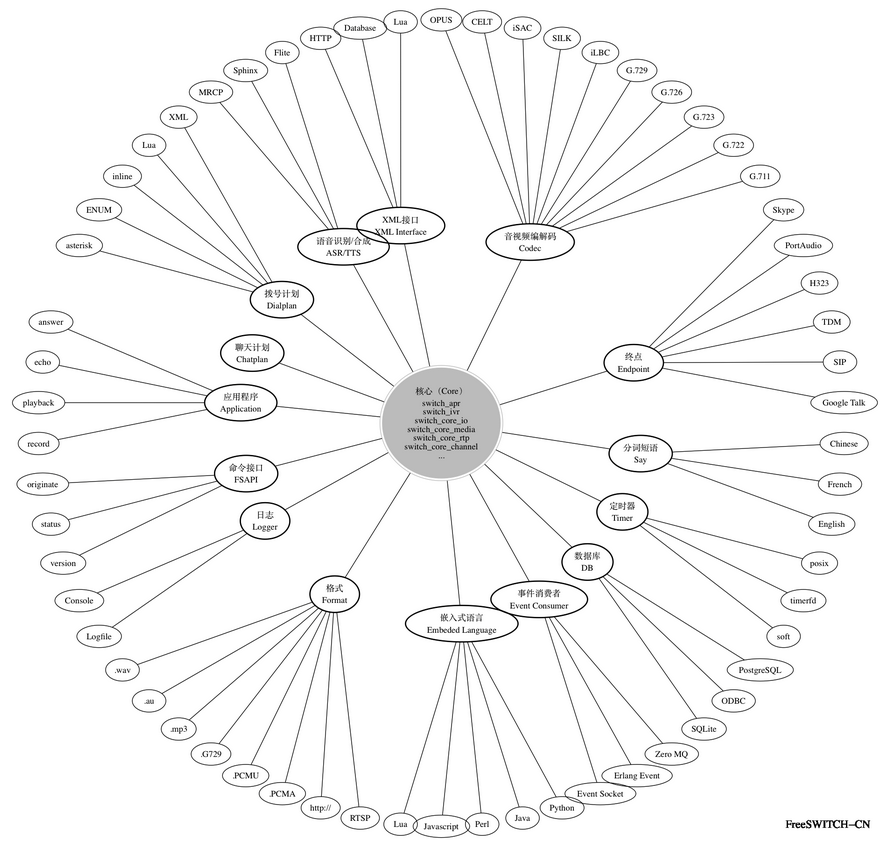 【2】代码结构目录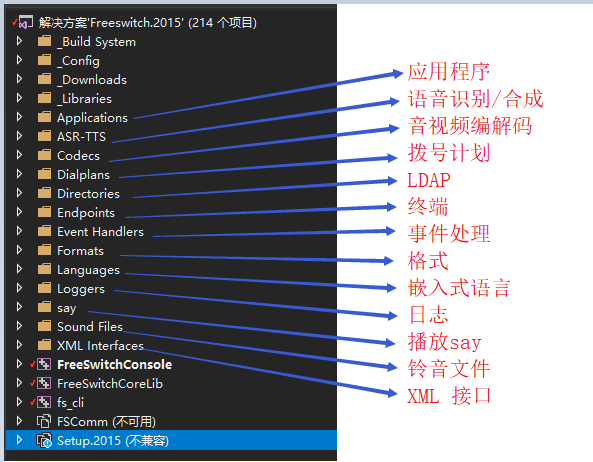 【3】模块简介
Applications应用
Speech Recognition / Text-to-Speech
Codecs
Dialplan
Directories
mod_ldap – LDAP module made to obtain dialplans, user accounts, etc.
Endpoints
Event Handlers
See cdr
Unsupported
mod_cdr – Call detail record handler
File Formats
Languages
Languages for Call Control explained.
Languages (unsupported / out of tree)
Loggers
Timers
softtimer – Timer for FreeSWITCH. No hardware needed, now in-core (but still optional)
mod_posix_timer – POSIX timers. Runs on older kernels like the ones in Centos 5.
mod_timerfd – a new kernel that supports this option kernel >= 2.6.25 and libc >= 2.8
External API's
External modules
Good Good Study, Day Day Up.
顺序 选择 循环 总结